Sonic Circus Case Study
Sonic Circus is a professional audio equipment distribution, technical design, and support company dealing with recording studios, broadcast studios, live sound companies, and independent engineer/producers. They previously had no responsive, mobile-friendly website. Thus, the user experience for those customers accessing the site from mobile devices was poor and SEO was beginning to suffer across the board. As a result, their user experience had a direct impact on conversion rate and revenue. In order to compete, Sonic Circus needed to get up to speed with current online consumer and digital trends.
Redesign and Launch
Choosing and configuring a responsive web template allowed the site to resize and reformat automatically. Users and shoppers can visit the site and enjoy optimum viewing experience, regardless of device. So, the primary goals of the redesign were:
Improve the customer experience on all devices
Cut bounce rate
Raise average pages per session
Raise session duration
Boost conversion rates
Increase revenue generation
Increase Page Speed scores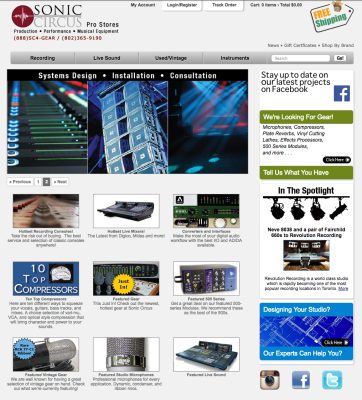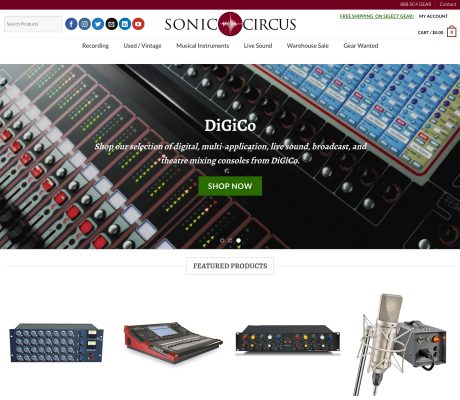 Bringing Mobile Home
Also, with the arrival of Google's mobile-first index, making the jump to mobile was crucial for the ongoing relevancy of the site. Luckily, WordPress comes responsive and mobile-ready. So, the real test is in finding the right combination of plugins and making certain they have the support of the developer community. Page load speed is king. Since most users will not stay if the page doesn't load in under 6 seconds, having a cross-platform, cross-device, cross-compatible website was a major priority.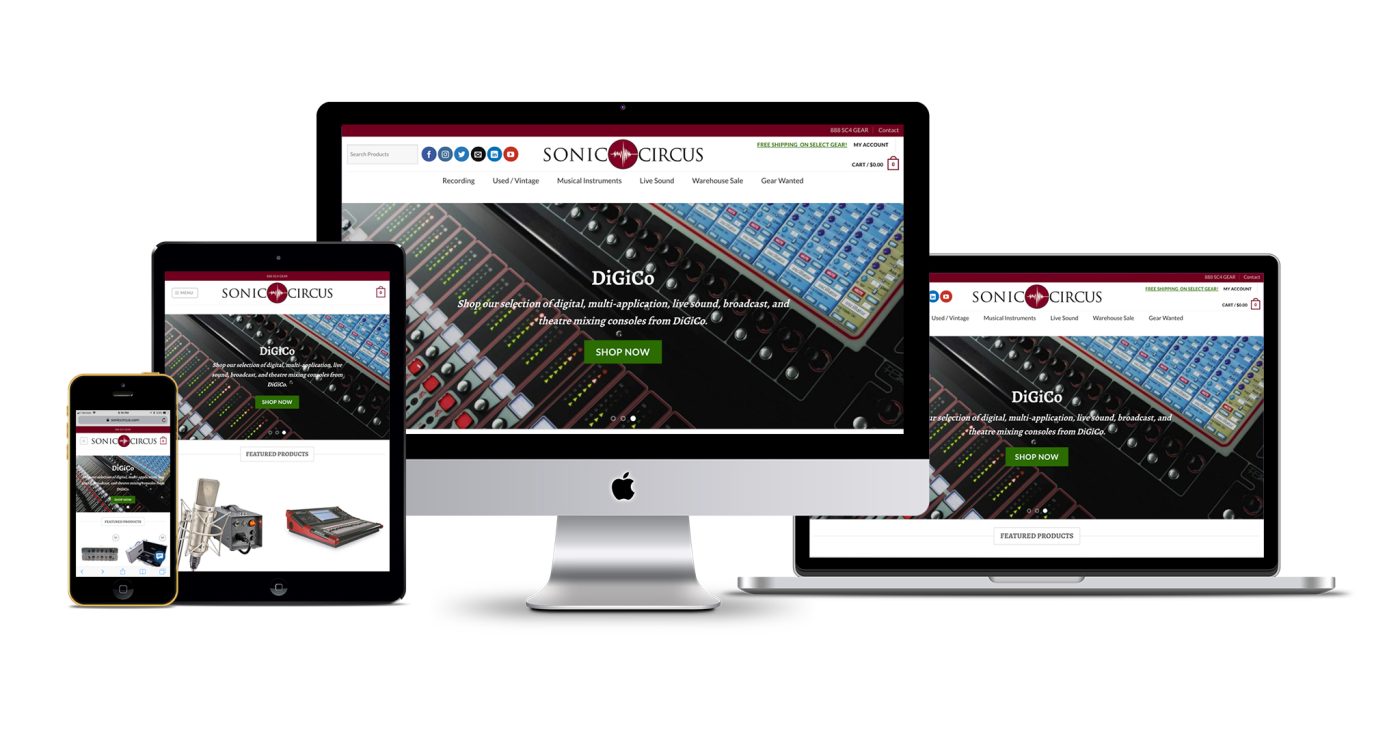 In conclusion, speeding up page load times, adding predictive search, and optimizing images helped contribute to an intuitively navigated site. Visitors are now able to find the products and technical information they are looking for quickly and effectively, and because they are engaging with the site for longer periods of time and viewing more pages, this now leads to an increase in conversions and sales.
Results in the first quarter:
Cut bounce rate by 20%
Raised Average Pages per Session 20%
Average Session Duration up 80%
Sessions via Social Referral up 160%
Increased the Average Page Speed Score from 30 to 80
100% increase in Facebook likes/follows using industry focused target marketing.
Visit Sonic Circus